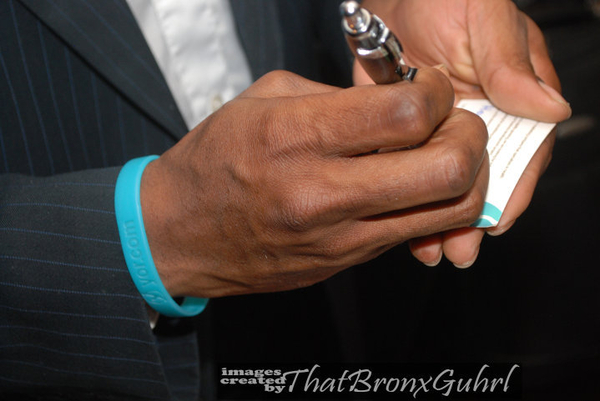 GW Monthly (Networking with A Purpose) Presents Thursday, May 27, 2010
The purpose of GW Monthly Networking Event is build meaningful and powerful relationships which have a profound impact on economic development for all attendees.
GW Monthly Networking goal is for attendees to get to know, like and trust one another, thereby increasing the number of quality business transactions among the group.
Speaker: Stacie Grant
Topic: Creating Your Own Luck
Strategies To Increase The Success of Your Business
About Stacie Grant
Stacie N.C. Grant, Entrepreneur, Event Planner, Motivational Speaker is founder of C&G Enterprises. Her C&G Scholars Program provides life skills, leadership training, facilitation and coaching to various community based organizations, youth programs and women's organizations. The success rate of the participants is a direct result of Ms. Grant's innate ability to inspire individuals to make the changes necessary to live their best lives.
TESTIMONIALS
I am very excited about becoming a member of the GW Monthly Networking Event. This network has been very instrumental in assisting me with my personal development and business goals. If you are not a member of the GW Network, I encourage you to join today.
– Karen Babb
I really enjoyed the GW Monthly Networking event, it was insightful, informative and most importantly I got to network with many business professionals. This event was awesome."
- Lucia Lucia Bennett, Mary Kay Consultant
"I love the GW Monthly Networking Event, there are so many successful and powerful men and women that attend who actually want to share resources and empower others. This network is a wonderful addition to my Empire Builders Wealth Alliance that I have formed."
-Jacqueline Wilson
To view our photo album click on link here:
http://gwmonthlynetwork.shutterfly.com/
Limited Seating RSVP A Must! No Exceptions.
To RSVP Via Telephone Contact: 1.888.340.3409
Georgia Woodbine georgiawoodbine@yahoo.com
Phil Andrews philandrews2001@yahoo.com
View GW Network Newsletter click here
http://tinyurl.com/nu399b
You can now follow us on twitter at
www.twitter.com/gwnetwork
Posted By:
Thursday, May 13th 2010 at 7:01AM
You can also
click here to view all posts by this author...