What's the catch, you might ask. Space determines cost so if your site grows too large, you may want to upgrade to a plan; that's it. However, beginning sites need a start somewhere so 20MBs of space is plenty.
http://blackizbeautiful.com/prmedia/sitebu...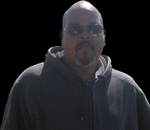 Posted By: CR Minister
Monday, October 7th 2019 at 12:11PM
You can also
click here to view all posts by this author...