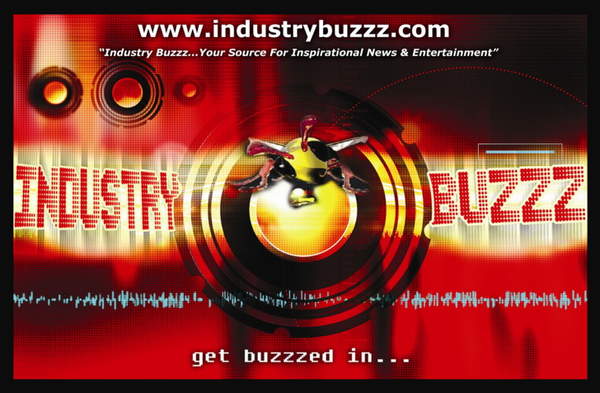 Press Release
FOR IMMEDIATE RELEASE
Contact:
Lutonya M. Lang
JCMG Marketing & Promotions, Inc
430 E. 162nd St #348
South Holland, IL 60473
Phone: (708) 257-6378
JCMG MARKETING & PROMOTIONS, INC. INTRODUCES INSPIRATIONAL SOURCE TO MEDIA ENTERTAINMENT, INDUSTRYBUZZZ.COM!
South Holland, IL-In the fall of August 2008- need assistance with expanding your vision? JCMG Marketing & Promotions, Inc. launched an innovative media outlet for industry change by visionary, Lutonya M. Lang; a believer that everyone has a vision; it's up to us to decide what to do with it.
Functioning in three capacities, Inspirational Social Network, EMagazine, and Media Entertainment, raised the voice of inspirational talents, Media Outlets and moguls alike to not only dare to dream, but to expand the vision. This media platform is membership driven to uplift, inspire, strengthen our communities, and bring integrity back in businesses, interactions with others and media forums.
Reaching over 27,000 viewers and growing, IndustryBuzzz.com is becoming a household name for aspiring talent of diverse categories along with impeccable interviewing and media coverage. INDUSTRYBUZZZ.COM's online social network is always looking for ways to perfect the vision! By doing so, it motivates visionaries to connect, expand, and establish productive business relationships with potential clients in all media outlets, while also provoking others to take their skills and talents to another dimension.
INDUSTRYBUZZZ.COM not only focuses on music, news and entertainment, but on reaching the total man. The site is filled with a variety of interest groups designed to empower and gain knowledge in many topics. Lutonya M. Lang stated," We deal with real issues, real stories while provoking productive change in the Media today."
The Emagazine pulls from the heart of ordinary to mainstream talent and moguls to rally our viewers to become all that God has purposed in their hearts to be. Our Insightful, informative and open forums of wealth, entertainment, and news will provide visionaries a source of relevance and exposure.
Lutonya believes it is important to be informed about world news while maximizing the positive things God is doing for His people.
Director of Artist Relations in STL-Chapter, and the 411 Buzzz of Artists News and Entertainment group host and interviewer, Ms. Dadria Hester, believes that "Industry Buzzz is a faith operative platform to assure the body and its many members into their place of purpose. That place may be in the market place, marriage, ministries, health, finances, and or relationships! No matter where you are, you have a safe haven to get chimed in to stories of real people, with relevant voices!"
"As a freelance writer for Industry Buzzz..., JCMG's online EMagazine, I have had the privilege to work for and with an extraordinary visionary in LuTonya M. Lang. Heady and cutting edge; she is a force to be reckoned with in and outside of the Body of CHRIST." April 19, 2008, by David Eagles
"Lutonya is a Public Relations professional that is very detailed oriented, assertive and results-driven. I highly recommend her because she is creative, no-nonsense and gets it done!" April 22, 2008, by Dionne Williams, Owner, D. Williams Public Relations Group
Media Release by: Dadria Hester c/o dahe Productionz. daheprod@yahoo.com
Posted By:
Monday, November 3rd 2008 at 12:18PM
You can also
click here to view all posts by this author...