Are you looking for work you can really do at home? This is not a business opportunity. You are hired as a W-4 employee, you are required to submit a resume, Fill out an application, past a drug screen and background check for each employer. I do not make any money from sharing this information with you so dont worry we all know how you hate to help someone else even if it cost you nothing.
The world is so selfish at times. I am not among that selfish crowd. I saw something very beneficial and I decided to share it with you. What you choose to do with it is totally up to you. Oh by the way, Thank me later.
http://ratracerebellion.com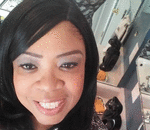 Posted By: Theresa Tipton
Wednesday, January 27th 2010 at 12:32PM
You can also
click here to view all posts by this author...