I spend quality time posting blogs with good opportunities that I have tested and tried and have been paid on but the weird part of it all is no one else seems to think my opportunities are worth joining. Is it BlackCeos? Is it a lack of interest in making money? is it impossible to get good quality network marketers here on this site? are my marketing efforts gone un noticed? Do you actually read the content of my blogs do the research and make a sound decision to pass it by? I have tried hard am im sure plenty of you have also tried to get good business opportunities, products and services out to peole of Blackceos. I may end my membership here soon. its been said that social networking sites are the best to build relationship and gain good solid customers but im not so sure about that. I just feel my marketing efforts here are just a waste of my very valuable time. Thanks for leting me vent. Can we talk?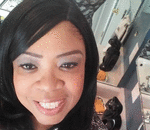 Posted By: Theresa Tipton
Wednesday, September 8th 2010 at 6:06PM
You can also
click here to view all posts by this author...