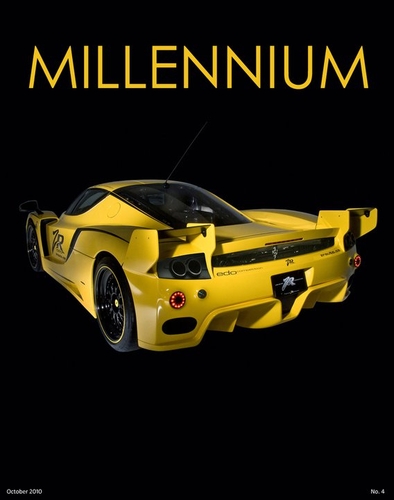 WOODBERRY & ASSOCIATES LAUNCHES NEW PUBLICATION: MILLENNIUM
CONTACT: 212-709-8137 .
EMAIL: info@wnaconsulting.com
WOODBERRY & ASSOCIATES LAUNCHES NEW PUBLICATION: MILLENNIUM
View video issue of our publication on ISSUU.COM @
http://issuu.com/millenniummag/docs/millennium_mag_october_2010_issue/1?mode=a_p
video click on link here:
http://www.facebook.com/profile.php?id=100001205737468#!/video/video.php?v=120591841324340
Lifestyle & Entertainment Magazine to Serve New York, New Jersey,
Connecticut Tri-State Area.
(NEW YORK, NY) – Woodberry & Associates Global Consulting and Development
Services, Inc. this month launched its new publication, Millennium, a print
and online lifestyle & entertainment magazine serving the New York
Metropolitan Area.
Millennium features news and events happening in areas that represent our
global community. It also serves as a vehicle for featuring WNA clients and
initiatives.
This publication will focus on high-profile events, business, art, beauty,
music, culture, dining, entertainment, fashion, health, environment,
nightlife, philanthropy, politics, real estate and advertising.
Millennium is read by local and national consumers, and will be a monthly
publication with a print version distributed throughout New York City, Long
Island, Northern New Jersey and Southern Connecticut, and an online version
with unlimited reach.
Millennium updates can be found on FaceBook at "Millennium Mag".
Visit our official website @
www.millenniummag.com
For more information on Millennium email millenniummag@gmail.com or contact
Woodberry & Associates at 212-709-8137.Island Book Author's Special - $15 Advertisements! Books make great gifts, and Millennium Magazine can help you get a jump on on your book(s) with an advertising in our publication.
Your ad will appear in our:- Online Digital Magazine- Print Edition -
To advertise send us: - Descripton of your book; title author, summary; 150 word limit.- Book cover image, jpeg, 300 dpi.- Contact information.
To advertise:EMAIL: millenniummag@gmail.com - PHONE: 212.560.2513 212.560.2513
For more information on Woodberry & Associates visit
www.wnaconsulting.com
Posted By:
Saturday, November 13th 2010 at 10:20PM
You can also
click here to view all posts by this author...