I was signing up to this and that and that and this and somebody sent me a website that pays you to complete tasks and help advertisers get their products in front of customers. They claim they will give you $10 every time someone no matter where they are clicks on your link.
So far I am up to $255 in my account for payout. They want you to wait til you get $300 to request payout...they also want you to complete an offer for credit to receive this money and wait 30 days for the trial offer to end. BUT if you wait til your balance is $500 you get it instantly.
As we all know you cant build a business without people? I cant stand those people who come to you and say, I am going to wait til you get a check before I join. They aint going to do it anyway. This opportunity is FREE to join and FREE to make money. The ADVERTISER pay the business opportunity for exposure and I am quite sure its more than $10 but you paid nothing so $10 is more than you had right?? So lets get it.
We loose nothing if we get nothing. I am giving you the opportunity like myself to test the waters!! Not all opportunities are scams but those that are will have to deal with the man upstairs.
Their goal is to help young professionals & earners - large & small - collect better, more useful data across all channels with engaging, interactive, smart & powerful source of earning money by doing simple tasks.
OH before I forget they give you $25 to JOIN!! so you can come in FREE with profit before you lift your finger. That's LOVE
Since they pay you per task they pay you $10 for every 30 second task you complete!
GO NOW:http://yourjobpay.com/?id=9114
SEE how many clicks you can get on your link tonight.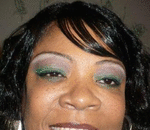 Posted By: Theresa Tipton
Friday, April 25th 2014 at 6:52PM
You can also
click here to view all posts by this author...