We have 3 stages in our private community that allow your organization to raise up to $27,000 over and over for many years to come anytime you need it. If interested in knowing how..join as a member to obtain a recorded overview call info of how this unique, profitable system works. This happens to be the easiest and the best fund raiser ever created and it works 100% if rules and guidelines are followed to the letter. Anything worth having is definitely worth working for nothing can change this fact.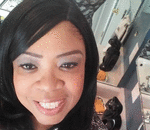 Posted By: Theresa Tipton
Sunday, January 18th 2015 at 6:50PM
You can also
click here to view all posts by this author...