5 Rules to a Successful SMS Campaign
Always ask for permission. Sound obvious enough right? Unfortunately, many marketers and small businesses miss this key step. Not getting explicit permission from your client or customer base will lead to brand disloyalty-and more importantly possible spam complaints
Fortunately, there are creatively smart ways to explicitly request permission without looking foolish or even worst-thirsty to your customer.
Tip: That scarf Triple Bacon Ranch Cheeseburger that isn't selling so well? Promote it using SMS mobile messaging to drive current and future revenue to your business. As an example, "Text Bacon to (773) 492-6606 to receive 50% off our new Triple Bacon Ranch Cheeseburger Right Now." (Text this number to subscribe to our mobile list to see how it works)
When the customer texts your dedicated number with the "Bacon" keyword the response text should request permission to opt-in to your messaging list and a description of how you often you will text and for what reason. When the customer replies "Yes" to the confirmation text message they then receive a response message with the discount code to show your cashier at the register
[bctt tweet="Have a compelling offer. This cannot be understated. You are exchanging a kind of trust that you will not spam them in return for an impulse decision. "]Make the offer compelling enough and they will sign-up to your SMS campaign-Don't make it compelling and they will ignore it.
Follow up. Ideally, you send 1-2 promotional messages per month. You can begin segmenting and discovering customers that like your messages-and want to receive 3-4 messages per month for example later on in your marketing efforts. Your follow up messages of course should always be offers as compelling as your initial offer-otherwise what's the point?
Treat them special. Be sure every time they display your promo codes to your cashiers they do it with an extra smile-and thank you for being on the list. Great customer service will always go a long way.
Encourage them to share. Always let the customer know it's ok to share your promo codes and promo number. It's as easy as saying "Feel free to forward." You should also find ways to integrate your social media assets into your messages. For example, every third promo message you send might include a different social asset-Facebook, Twitter, Instagram, Pinterest etc.
As Biggie once said, "Follow these rules you'll have mad bread to break up"-these rules should be considered a starting point for your mobile marketing efforts. Use it and think outside the box-the example above could be used for a variety of different businesses. Retail stores, Bars, Liquor Stores, Barbershops etc.
Creatively Smart Phone can help you create campaigns like this and more. Click learn more to discover.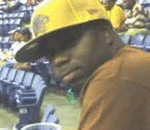 Posted By: Martez Knox
Wednesday, April 1st 2015 at 12:03PM
You can also
click here to view all posts by this author...