Benjamin Snyder
We tend to think of benefits as employee benefits. But they aren't just good for employees –-benefits are also rewarding for the companies that provide them.
In fact, a recently issued report by The Society for Human Resource Management (SHRM) that examined benefit trends among U.S. companies over the last four years shows just how valuable benefits can be:
These findings come from SHRM's survey of more than 30,000 HR representatives and compare benefits offered at companies today with those offered in 2014.
It's no surprise that thoughtful benefits can help companies attract and retain highly skilled employees. On top of that, they can also spur productivity and help develop healthy employees and healthy company cultures. Because of this, the survey also found that more than a third (34%) of reporting companies had increased their benefit offerings in the last 12 months.
According to SHRM's report, here are five benefits that have gained traction in recent years and are helping companies attract talent:
1. Companies embrace telecommuting
Increasingly, employees are looking for flexibility in when and where they work. And, companies have taken note. In 2014, 59% percent of the HR representatives surveyed said their companies offered a telecommuting option, according to SHRM. Today, that number is 70%.
Inc.com recently called work-from-home the "world's smartest management strategy." That's because telecommuting and other flexible work opportunities, it turns out, can actually make individuals and teams more productive and successful, according to research from the UK's Advisory, Conciliation, and Arbitration Service.
For example, the Chinese travel site Ctrip gave call center employees the option to work from home for nine months. The results were astonishing: Employees who worked from home finished 13.5% more calls than colleagues back at the office.
And that's not all: Gallup conducted a study that found that employees who work from home for three to four days per week are 33% more likely to feel engaged than employees who work at the office every day of the week.
2. More employers offer onsite wellness programs
Companies are also offering benefits that can help employees reduce and manage their anxiety, stress, and insecurity at the office. SHRM's survey found that 12% of companies now offer some form of stress management program for employees, a fourfold increase from 3% in 2014.
Although the number of workplaces offering this benefit remains small, those programs could have a profound impact. The American Psychological Association found that "65% of Americans cited work as a top source of stress." Meanwhile, just 37% of U.S. workers felt they're doing "an excellent or very good job managing stress."
The types of stress-reduction programs that companies offer include massage, yoga classes, and meditation exercises along with wellness coaches or counselors who are available during work hours. The potential upsides of such programs include reduced absenteeism, increased productivity, and reduced medical costs, says The Wellness Council of America.
And, the savings could be huge. According to an infographic published by Eastern Kentucky University, stressed-out employees cost U.S. businesses $300 billion a year in health care and missed work days.
3. Employees get paid time off for volunteering
Corporate philanthropy these days is about way more than companies simply writing the occasional large check. Today, more and more companies are giving their workforces paid time off to volunteer, according to SHRM's report. Nearly a quarter (24%) of companies offer this perk, up from 16% four years ago.
A 2017 Deloitte survey found that nearly nine out of 10 (89%) working Americans "believe that companies who sponsor volunteer activities offer a better overall working environment than those who do not." Plus, 70% of those responding to the survey said that the chance to volunteer actually boosts their morale more than company happy hours. Notably, 77% of respondents consider volunteering "essential" to their well-being.
Continued:
https://business.linkedin.com/talent-solutions/blog/trends-and-research/2018/employee-benefits-trending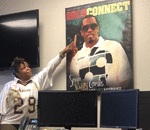 Posted By: Sister Elynor Moss
Tuesday, October 30th 2018 at 3:02PM
You can also
click here to view all posts by this author...